We started this business in 2013 with a desire to provide affordable, in-home pet care for our neighbors. With our experience in the pet industry, we felt we could bring a new level of quality to in-home pet care in our community.
Since that time, we blossomed into a Professional Pet Care Company that celebrates small business by hiring local team members that exude Professionalism, an extreme passion for Pets, and a level of care that is unmatched.
Jessica, Founder & Co-Owner
Jessica is Pet CPR/First Aid Certified, CPPS Certified and has 14 years of experience in the professional pet care field.  She attended the Texas Pet Sitters Conference in 2017, 2018 and 2019.  Jessica also attended the National Association for Professional Pet Sitters Conference in 2018, the Pet Sitters International Conference in 2018 and their online conference in 2019.  She attended the Prosperous Pet Business Online Conference in 2017 and 2018.
She has always had a passion for animals. After working in rescue when she was 18 years old, she knew she wanted a career in Pet Care and Pet Owner Education. She combined her pet care experience and her exceptional customer driven mindset and created a mission to provide a Customer-Centric Pet Care Company that focused on quality over profit margins.
Jessica's passion focuses on building a team of excellent Pet Companions that will exceed pet and pet owner expectations every time.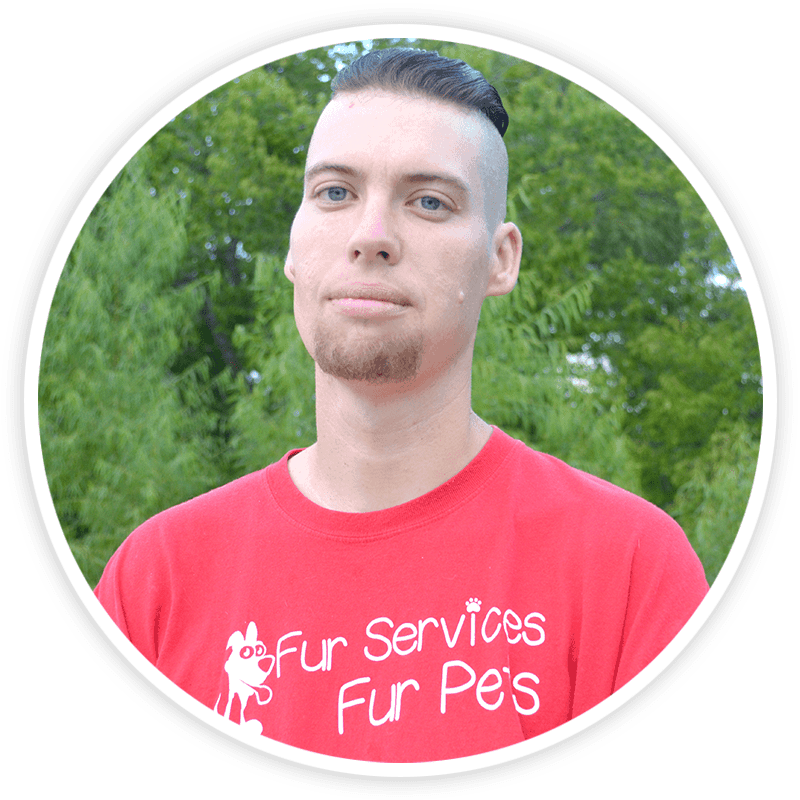 Chris, Co-Owner/Lead Pet Companion
Chris is Pet CPR/First Aid Certified and has 6 years experience in the professional pet care field.  He attend the Texas Pet Sitters Conference in 2017, 2018 and 2019 and the Pet Sitters International Conference in 2018.
Chris was Fur Services Fur Pets first part time Pet Companion. After working as a Companion for a year, he realized spending his days with pets was truly his passion.
Chris loves to PLAY with pets! Whether its an active game of "Chase" or a long game of "Fetch" he loves wearing out and bonding with his pet clients.
Chris has been a part of the Fur Services Fur Pets team since the fall of 2014.
Jena
Jena grew up in Conroe, Texas with a passion early on for dogs. She grew up with a Golden Retriever named Mr. Ed (yes, like the horse from the TV Show) and several cats as well. There's never been a time in her life when she didn't have a dog! Jena and her family moved to the DFW area in 2012. She and her husband, Steve live in Savannah with their son and two hound dogs.
Jena was our first team member in June, 2017.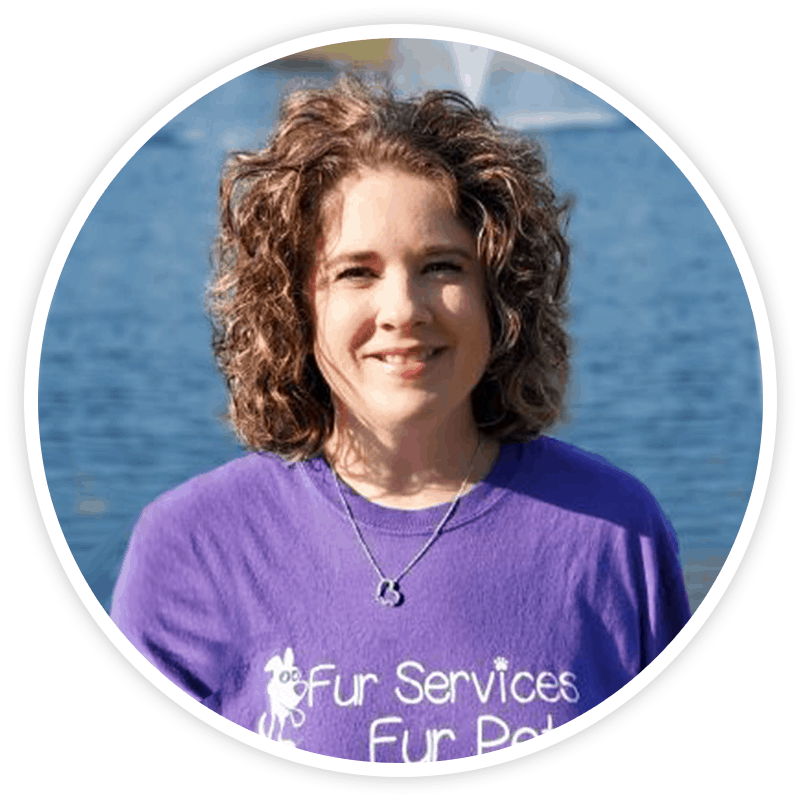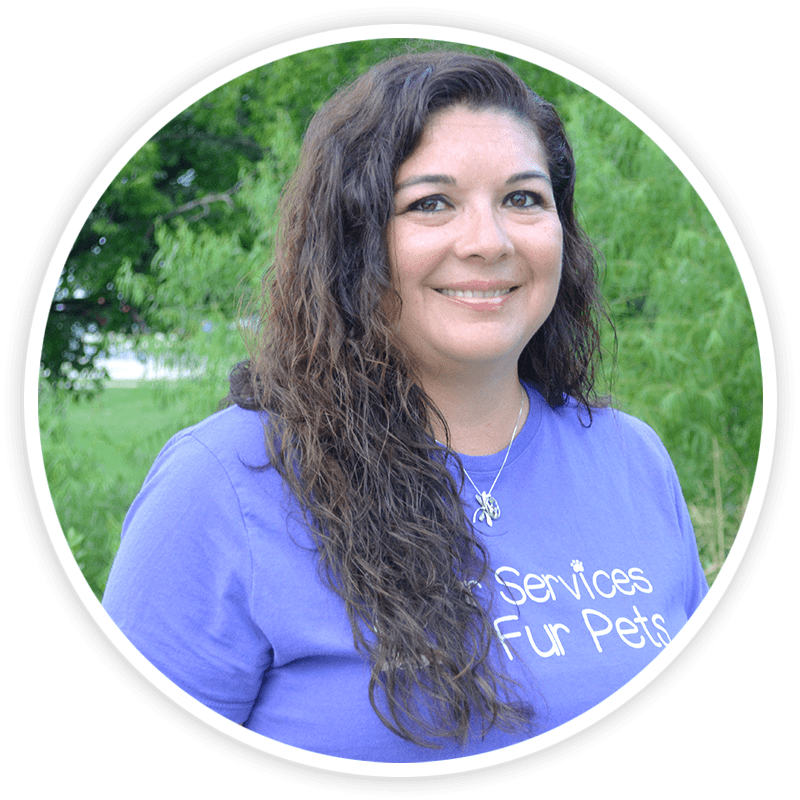 Rosy
Rosy Anderson was born and raised in South Texas. She has lived in Savannah, Texas for the past eleven years. With five pets, Rosy is well on her way to having a miniature zoo. She has a senior kitty cat named Chevy that is thirteen years old. She has four dogs named Nanook (not pictured), Midnight (right), Gizmo (in arms), and Faith (left).
Rosy loves cuddling and playing ball with her pets.
Rosy joined our team in March of 2018.
Angie
 Angie is Pet CPR/First Aid Certified.  She attended the 2019 Texas Pet Sitters Conference.
Angie came all the way to Texas from England by way of a few stops along the way. She, her husband and six kids have lived in Paloma Creek for 9 years. Her furfamily includes four dogs (Jedi, Princess Leia, Lando Calrissian and Gracie), a cat named Gizmo, two rats (Gronk and Edelman) and two hermit crabs.
She has dreamed of pet sitting for years and was thrilled to leave the corporate life behind to join our team!
Angie joined our team in May of 2018.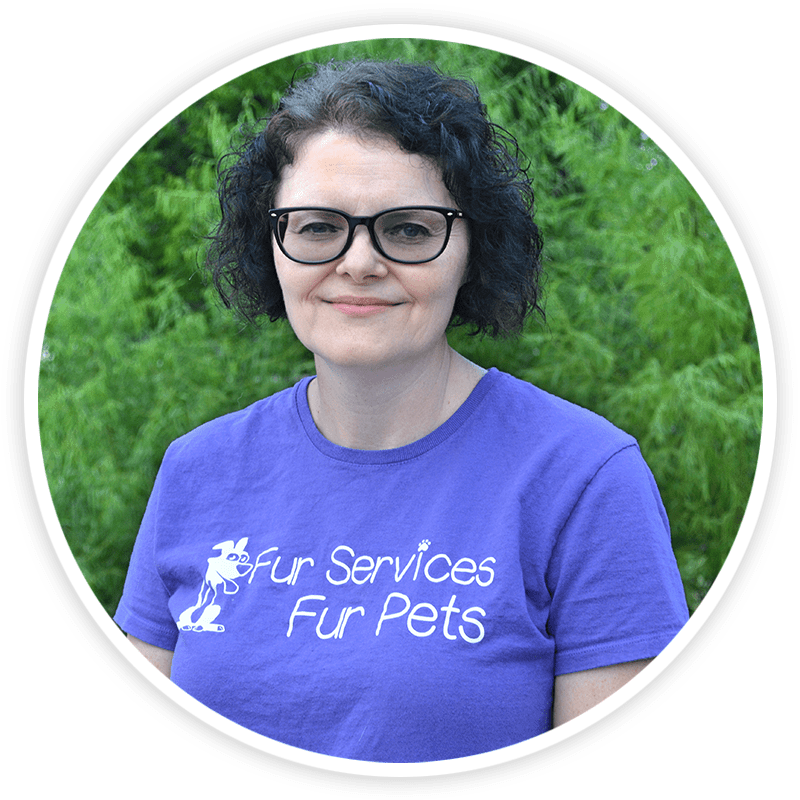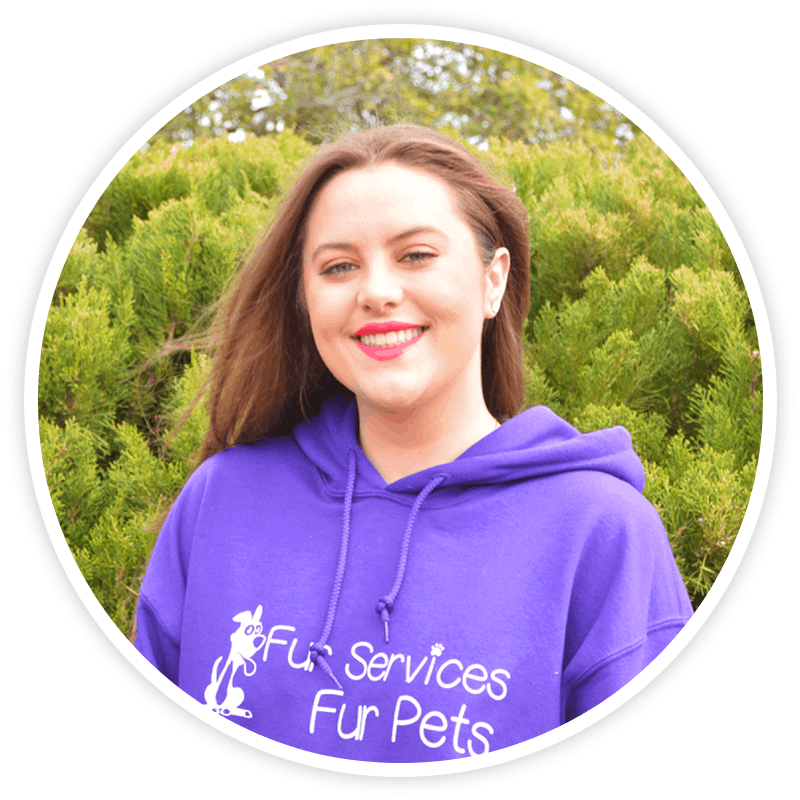 Catherine
Catherine grew up in The Colony and graduated from The Colony High School! She currently attends Texas A&M University in Corpus Christi pursing a degree in the biomedical field. Catherine has grown up around dogs and from Jessica (her sister) has developed a passion for all animals. She loves playing with dogs and the more hyper a dog is the more she adores them!
Catherine joined our team in July of 2018 and enjoys hanging out with pups throughout her college breaks!
Abby
Abby moved to Paloma Creek in 2009 with her family. She recently graduated from Braswell High School and is currently studying Hospitality Management at the University of North Texas. Abby has loved animals from a young age, getting her long-time pet cat Gizmo when she was three. Her family has gradually adopted more pets and now has multiple dogs and other pets. With her passion for pets, she was happy to start working for Fur Services Fur Pets.
Abby joined our team in June, 2019.
Emma
Emma is a college student studying to become an Occupational Therapist. She loves all things animal – except for the creepy crawlers! She has a dog, three geckos and three fish tanks. She lives in Savannah with her family but is originally from the San Diego County area of California! She became a Texan almost four years ago!
Emma joined our team in July, 2019.
Kinsey
Kinsey has lived in the 380/Aubrey area since 2008. She is a student at the University of North Texas. She has always loved caring for animals and has a wide range of pets including guinea pigs, hamsters, sugar gliders, a macaw, dogs, cats and fish!!
Kinsey joined our team in August, 2019.