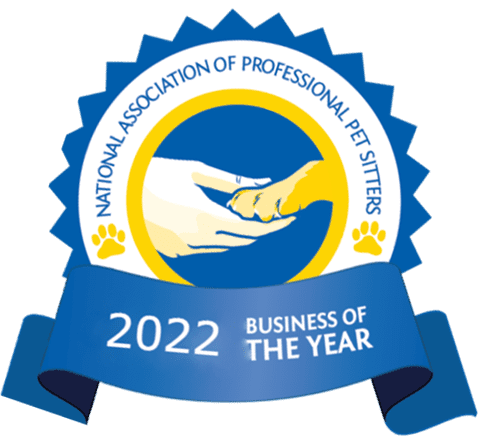 National Association of Professional Pet Sitters
2022 Business Of The Year
Fur Services Fur Pets is proud to be the NAPPS Business Of The Year for 2022. This award is presented to businesses that demonstrate outstanding business practices and vision in maintaining and growing their business. This award celebrates a business that shows a commitment to the profession and community.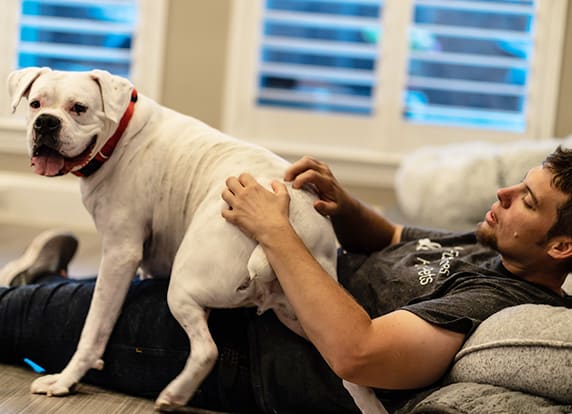 Our Live-In Stays are perfect for pets that are used to having their family home around the clock. They are the perfect set up for very young pets or very old pets – even pets that have medical conditions that require constant monitoring. Our Live-In Stays are exactly what they sound! Our Pet Companion moves into your home with your pets while you are out of town. We spend 20 out of 24 hours each day with your pets (our team takes a two hour break in the morning and a two-hour break in the afternoon/evening). We hang out with your pets, cuddle, watch tv, take dogs for walks and fill in for you the best we can while you are unable to be home with them.
What We Include
Companionship for your pets 20 hours each day (two hour break in the morning, two hour break in the afternoon/evening)
Attend to needs of your home – taking out trash, watering plants, bringing in packages and mail, etc.
Walks, when requested
Fresh food and water per instructions
All medication administered at no additional charge
Holiday Fees will apply to all reservations booked during the following days throughout the year: New Year's Day, Easter, Memorial Day, July 4th, Labor Day, Thanksgiving Day, Black Friday, Christmas Eve, Christmas Day, New Year's Eve. Holiday Fees are subject to change and vary by service.
Live-In Stay
Inclusive of First Four(4) Pets.

$20 each additional pet​
Due to the unique nature of our Live-In Stays and the time commitment of our team members, we require a 25% deposit upon booking. If canceled 31 days or more in advance, the deposit will be credited to your account. A payment of 50% of the remaining balance will be due 30 days prior to the first date of service. If canceled less than 30 days prior to the reservation, the deposit is forfeited