Trusted Pet Sitters
We know there are hundreds of options of pet care – be it dog walking, pet sitting or cat sitting. It seems like every neighbor, mom and kid down the block is pet sitting or dog walking these days. Hey! There is nothing wrong with that – that is how we got started – we were that neighbor who offered up the services!
With so many choices cluttering the field, its hard to decide WHO to choose. Who is going to be best suited for YOU, for YOUR furbabies?
As we have evolved Fur Services since 2013, we have continually focused on: What sets us apart? What makes us different? What would WE WANT if we were searching for a forever pet care company?
A Family-Owned, Family-Operated Business with Community Roots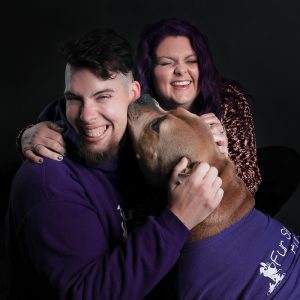 Fur Services Fur Pets was founded by Jessica in 2013.  Chris joined her in 2015 and we (a husband and wife team) have grown from there.  Both of Jessica's siblings (Max & Cat) have been employed by Fur Services.  We hire within our service area; we are your neighbors, your peers, your kids' friends' parents, and your friends.
A Group of People to Love My Pets
As a pet parent, we worry that while we are gone our pets will miss us, that they will stress out and that they will not feel the love we feel for them because we are not there to give it.  The Fur Service Fur Pets team is your solution.  We absolutely, hands down love your pets.  We will shower them with love, attention and play while you are away – whether you are gone overnight or gone for the day!  Speaking of teams…
A Professional, Trained Team
Fur Services Fur Pets Pet Companions are a team of pet lovers.  Hiring Our Team:
Teaches your pet that people are good – beyond their parents and immediate family. It provides regular, positive interaction with different people outside of its family to promote confidence and reduce people-based anxiety.
Ensures that when you need us, 98% of the time, we have the availability to accept your reservation request. Even last minute, same day.
Ensures the Pet Companions coming into your home are well rested with balanced home/work lives because they enjoy regular days off, family-work-life-balance, and vacation time. No one is working 24/7/365 to manage the demands of client needs.
Provides multiple people who know your pets and your routine so anyone can step in at a moment's notice in the event of extreme delays, emergencies, accidents, or illness.
Brings a Uniformed, Identifiable team member into your home that is equipped with the tools and supplies necessary to care for your pets.
Trusted Pet Care Providers
Our team goes through a strategic and lengthy hiring and training process.
Application, Interview, Background Check and Pre-Employment Survey

This process is lengthy and weeds out a lot of people that don't want to work hard.
Our Background check covers not only county and state level, but also the federal level (which is the ONLY way to check for animal cruelty charges). The company we employ sends an individual to the courthouses to make sure that the smallest and largest issues care caught.  Its one of the best companies in the industry and they specialize in the pet care field.
The Pre-Employment Survey gauges potential problematic behaviors such as theft, workplace drug use, safety & risk avoidance, supervisory attitude, customer service attitude and prospects of long term employment.

Once Hired, our team completes nearly 20 hours of industry leading video instruction on Canine Development, Bite Prevention, Dog Breeds, Canine Behavior & Communication, Canine Health & Wellness, common Dog Training, Hemp & CBD, Customer Service, Dog Walking, Safe Dog Handling, COVID Safety, Feline Fundamentals, Feline Behavior, Feline Communication, Feline Health and much more!
Our team spends a minimum of 40 hours in their first month going through in-person, hands-on training, shadowing and instruction with our senior Pet Companions (compared to some companies that are less than 5 hours).
Our training is ongoing. Through industry specific video content, books, magazine articles and various hands-on and e-learning – our team is dedicated to ongoing education for life.  We don't believe there is a point at which ANY pet lover can 'know it all.'
We invest in our team, celebrate our team and believe that as the backbone to our business, their happiness, success, confidence and satisfaction with their career means they will provide the highest caliber of service while on the job.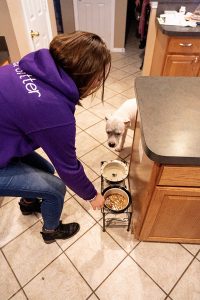 Backups for our Backups for our Backups
You never want to be on vacation or at work and get a call from your care provider that they can't make the scheduled visits they agreed to.  We have established a series of backup systems – checks and balances, if you will – so that there is always another option, another person – on our team – ready to care for your pets and your home.
Proper Insurance, Bonding & Workman's Compensation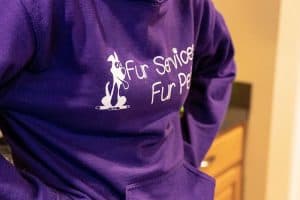 We believe one of the most responsible things we can do is employ protections for our team members, our company, your pets and you.  We contract with a pet-care specific liability insurance company that provides proper insurance for a pet sitting and dog walking business.  Our policy includes coverage in the event that something happens to your pets – or your home, while they are in our care.  General liability polices that many companies carry do not have this coverage.  This includes employee bonding coverage.
We also cover our team with Workman's Compensation coverage.  You will never have to worry about the responsibility if one of our team members happens to get injured on your property or by your pets.
Client Portal with GPS Tracked & Timed Visits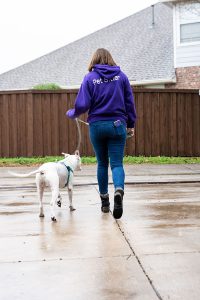 Our client portal is the best in the industry.  It allows constant communication with not only Jessica & Chris, our administrative staff but also the Pet Companions that know and care for your pets.  Through its dedicated messaging feature, you have the ability to chat back and forth with questions, comments, last minute instructions or just to say you are missing your pet.
Visits are GPS tracked and timed (available upon request).
Report Cards are sent after each visit with a detailed account of how we spent our time, how your pets are doing, what duties we performed to care for your house and photos of everything so you can feel great seeing that your pets are happy and healthy.
Our portal allows access via web browser from any computer around the world or from a convenient app installed on any mobile device.  Additionally, emails pop up right in your mail box with every communication in the event you prefer not to download the app or don't have cellular coverage.