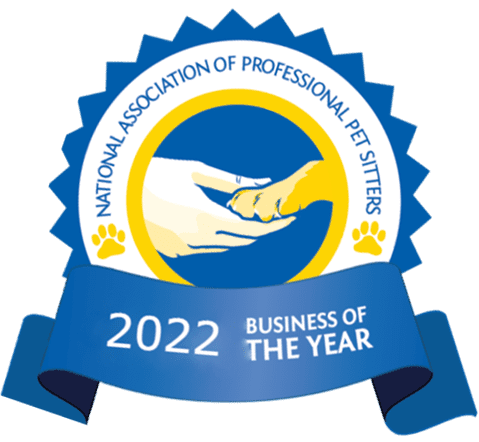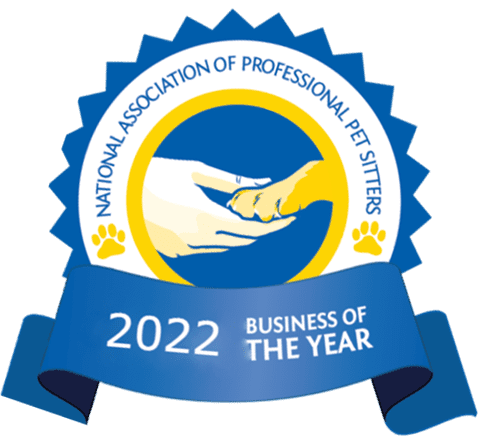 National Association of Professional Pet Sitters
2022 Business Of The Year
Fur Services Fur Pets is proud to be the NAPPS Business Of The Year for 2022. This award is presented to businesses that demonstrate outstanding business practices and vision in maintaining and growing their business. This award celebrates a business that shows a commitment to the profession and community.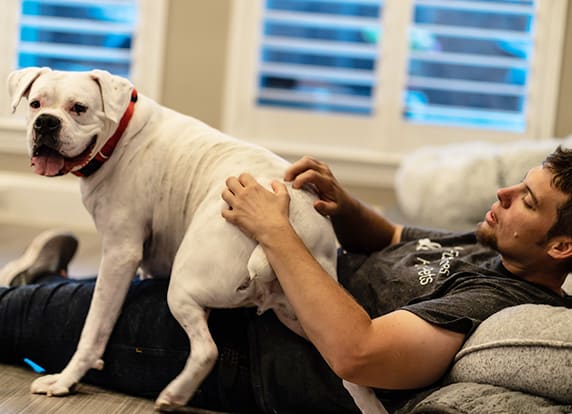 Fur Services Fur Pets
began with a passion to provide peace of mind for the pet-owner by way of incredible customer service and excellent pet care. We accomplish this by offering a variety of services to suit the individual pet and their owner.
Overnight Pet Care – and our exclusive "Almost Overnight" service is one way we offer tailored service!
We know some dogs and cats just need more time and attention than other dogs. Some dogs are crated all day and their owners want to alleviate crate time by providing more pet care time. Some dogs and cats experience such high anxiety that being alone all day and all night is not an option.
Overnight Pet Care brings our highly qualified, Pet Care Companions into your home for an extended period of time!
We stay in your home, overnight for 10 hours so we are able to play, relax and rest with your pet(s) however they prefer! We highly recommend adding at least one daytime Pet Sitting Visit for all clients with dogs so they have additional potty breaks during the day (additional fees apply).
What We Include
10 hour stay in your home (most often from 9pm – 7am)
Optional evening or morning walk
Afternoon Pet Sitting Visit is highly recommended and charged at an additional fee
Fresh food and water per instructions
All medication administration at no additional charge
Holiday Fees will apply to all reservations booked during the following days throughout the year: New Year's Day, Easter, Memorial Day, July 4th, Labor Day, Thanksgiving Day, Black Friday, Christmas Eve, Christmas Day, New Year's Eve. Holiday Fees are subject to change and vary by service.
Non-Refundable, Non-Transferrable, Non-Creditable Deposits will be required throughout the year during certain holidays and over certain excessively busy weeks.
AREA "A"
Inclusive of First Two(2) Pets.

$10 each additional pet​
AREA "B"
Inclusive of First Two(2) Pets.

$10 each additional pet​
Our exclusive "Almost Overnight" is great for pets that are crated at night – or when you want your pet to get quality time, but don't necessarily want someone staying overnight! We are there for two hours in the evening before bedtime, one hour in the morning for wake up and thirty minutes during the day for a potty break.
AREA "A"
Inclusive of First Two(2) Pets.

$10 each additional pet​
AREA "B"
Inclusive of First Two(2) Pets.

$10 each additional pet​