Cats are truly unique.  If you are owned by a cat, you know there is no other relationship that compares.  They can be particular and easy-going, demanding and carefree, loyal and moody and the list goes on.  Finding a cat sitter to love on them shouldn't be difficult, but we know sometimes it is.  We hope our guide to hiring a cat sitter in Union Park provides ease of mind for you in this journey!
What does a Union Park Cat Sitter Do?
A Cat Sitter provides companionship and care to your cats and kittens while you are out of town for work travel or gone for vacation.
A cat sitter is concerned with the overall safety and well-being of your home and your cats while focusing on filling the void of your absence.  Their goal is is to provide an experience full of fun, love, and stress-free care.
Professional Cat Sitters will visit your home at least once per day – but up to five times per day – to scoop litter boxes, feed on your cat's preferred schedule, administer medications, check over the security of your home – and most importantly – love on your cat.
A great cat sitter knows cats – they know that your cat may choose to hide under the bed or in your closet for the duration of their visit.  A great cat sitter isn't going to force your cat out or force your cat to get unwanted attention.  A great cat sitter is patient, calm and is ready to offer unconditional petting when your cat decides they are ready for it.
A great cat sitter is also going to encourage your cat to play – be it with toys or wands – a great cat sitter will play with your cat while you are gone.  Play is SO important for enrichment.
On average, we find that most cat parents request one, 30-minute visit a day – but we've had some cat parents request multiple visits per day and some request longer visits!  We are happy to tailor your reservation to fit you and your cats' needs.
Do you have any caged pets?  Our Cat Sitters are happy to care for them too!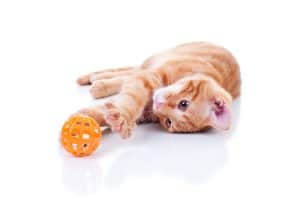 How much does a Union Park Cat Sitter Cost?
Cat sitter rates are dependent upon a few different factors:  number of cats (and other pets if applicable) you have along with how long of visits you would like for your cats.  Where you are located in their service area can also have an affect on the cost of cat sitting.
We offer drop-in Cat Sitting (20-minutes to 60 minutes), Almost Overnights (two hours at night, one hour in the morning, 30 minutes during the day) and Overnight Care (ten hours overnight, 30-minute daytime visit).  Each type of service is priced differently.
You can call us at 214-240-5269, Contact Us or Visit our Cat Sitting Page for specific price information for Fur Services Fur Pets Cat Sitting Visits.
What do Cat Sitting Visits in Include?
Fur Services Fur Pets Cat Sitting Visits are All-Inclusive.  As needed/required, our cat sitters:
Provide ample play and cuddle time
Refresh food (on your cat's schedule)
Refresh water
Administer Medications
Maintain the Security of your home, including setting security alarms
Bring in the mail and most packages (under 30lbs)
Water a few plants
Rotate Blinds and Lights
Read and talk to your shy cats even if they don't want to come out to say "hi"
Report card and photos after each visit
Set eyes on each of your cats each day to ensure they are healthy
What Happens When I Meet my Union Park Cat Sitter?
A complimentary Meet-n-Greet is a necessary and fun opportunity to get to know us, our team and Fur Services Fur Pets in general!  We encourage questions 😊.
We also take this opportunity to find out more about your cats.  During the Meet-n-Greet we'll find out:
Where your cat is used to eating and getting water
Where you keep treats and food
Where you keep your cat's litter box(es)
Your cat's favorite hiding places – and – where your cat is not allowed to be
If your cat(s) have any special needs we should be aware of while visiting
Go over how we will access your home and how to operate your security alarm (if applicable)
Go over other details we need to know about your home
Go over other details we need to know about your cats' routines.
It is important to note that until further notice, our team will wear a mask during all Meet-n-Greets.  We ask that all humans wear one as well.  😊

How Do I Know My Cat Sit Visit was Completed?
Fur Services Fur Pets cat parents LOVE our Client Portal and Report Cards!  After each visit, our cat sitters will send you a report card telling you all about the fun that was had, potty that was found in your cat's litter box, whether or not your cat was fed and ate and whether medication was administered (if applicable).  We'll also provide photos from some fun photo shoots we did with your cats and other pets!
Clients who download our customer app receive instant notifications to their mobile devices upon visit completion.  Our visits are GPS and Time Tracked and this information can be requested at any time.
Regardless of your reason for being away overnight – or for days on end – our Cat Sitters are available to provide Excellent Care for Your Pets Every Time.  We offer Cat Sitting in Union Park seven days a week, 365 Days a Year including All Major holidays (additional fees apply).
To book your Union Park Cat Sitter, give us a call at 214-240-5269, Contact Us, or Login to your Existing Client Portal Account.