Recently, I posted on Facebook about our liability insurance and why it is SO important to you, the pet parent, home owner (or house renter) and it got such great feedback, I really felt like I should create a blog about it.  Fur Services provides peace of mind by investing in the best insurance in our industry.
If you don't know anything about liability or business insurance, this could be confusing without some background.  General liability insurance protects a business for general business risks.  A basic liability policy for a coffee shop is going to be vastly different from a basic liability policy for an air conditioning company.  HOWEVER, basic policies do exist and some companies provide basic liability for pet care businesses.
The problem is, not all insurance is created equal.  In our original search for liability insurance, we found many policies that would cover us if we were negligent in 'normal operations' but wouldn't necessarily cover our client's property or care for their pets if our negligence were to cause injury or damage.  Other policies provided minimal coverage only in certain instances.  Some policies provided expansive coverage limits, but only paid out small amounts PER INCIDENT.  And others only provided liability for client property OR client's pets.
When shopping policies, our concern was for the complete protection of the pets in our care and the homes we enter to care for them.  Fur Services provides peace of mind by employing insurance that covers our client's property (physical structure and their personal property inside), third party coverage in the event that a client's pet were to cause injury to another human or pet, and covers our client's pets' needs no matter what happens (of course, to certain policy limits).  This means veterinary care, property repair or replacement, human medical care – all of it.  We do this so you don't have to worry.
Certainly, our desire is to never have to enlist the use of our liability insurance – I mean, who really likes to file a claim on their auto insurance?  Ha!  Nevertheless, we wanted to be able to comfortable insure our clients, their pets and our team is fully covered in the event of just about any incident.
Perhaps you are using a neighbor, a friend or another pet care provider.  We highly encourage you to find out more about their liability insurance.  Do they have any?  If they do, what does it specifically cover?  If your pet ends up at the vet, will it cover the full vet visit?  If your pet needs emergency surgery, will their insurance cover it?  If somehow your home gets flooded while in their care, will their insurance cover your home and your damaged personal property?  These are important questions to ask!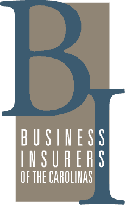 Fur Services uses Business Insurer of the Carolinas and the part that makes them absolutely distinctive from their partners in the insurance industry is their Care, Custody and Control coverage.  Here's how they describe it,
"Care, Custody or Control provides coverage for the client's pets and the client's personal property in your care, custody or control. This also covers pets while in transport in a vehicle, pet taxi or other means. This policy covers all independent contractors, employees and volunteers. Veterinary medical expenses are also included in CCC Coverage and the policy pays claims regardless of negligence/fault for accidental injuries to pets."
This means if, while we are walking your dog, a off-leash dog comes up and attacks your dog (at not fault of ours), we are able to seek medical treatment for your dog and our insurance company will cover the costs (up to our coverage limits).  This is HUGE.  This piece right here is OFTEN not covered by any other insurance company.
We know you are employing a professional pet care company so that you don't have to worry.  Fur Services is dedicated to providing peace of mind to you through a comprehensive liability insurance policy.
Need our Services?  We offer Dog Walking, Pet Sitting, Cat Sitting and Potty & Play Breaks and Overnight Care for Aubrey, Little Elm, Frisco, The Colony, Prosper, Celina, Krugerville and surrounding areas.