Being an expected parent is an exciting time of your life.  The anticipation of your little one, who they are going to be…you can't wait to hold them, you want to get all the photos.  Along with the anticipation can come anxiety, especially around the uncertainty of delivery dates; if you have pets, this can add to that anxiousness.  Today, we want to chat about hiring a pet sitter when you are about to give birth.

Can I Hire a Pet Sitter When I'm About to Give Birth?
Yes!  Absolutely!  The one thing guaranteed about being pregnant is that planning is pretty much off the table.  Certainly, you can make a birth plan, but it doesn't mean the little one inside of you is going to cooperate with that plan!
That lack of knowing shouldn't stop you from hiring a pet sitter to care for your pets while you are at the hospital.  Not all pet sitting companies will be equipped to handle last minute visits (which are generally what happens), but you should definitely check with your pet sitter to see if they are.
What Should I Communicate to My Pet Sitter When I'm About to Give Birth?
Over the years, we have had dozens of clients use our services when its just about time for them to deliver their babies.  Here is what we tell them:
Update your information and your pets' information in our client portal.
Let us know what your visit expectations are:

Is your spouse or relative going to be at your home caring for the pets each night? (Meaning we are providing potty breaks during the day) If so, do we need to feed them at any visits?
How frequently do you want visits? Some of our clients want their pets attended to every 3 hours during the day, sometimes every 8 hours is sufficient.  If you want us to just 'do what we normally do' when you are out of town, let us know!  We are happy to take the guess work off of you!
Do you want us to keep showing up until you tell us to stop? Or do you have someone who will be called and will be in town taking over within a day or two or three of you heading to the hospital?  Do you know?  If not, that is okay!

We'll keep on 'stand by.' This basically means that our team is prepared at ANY time (day or night) to add your pets in in the event you are headed to the hospital (whether it is to stay for a while or for delivery).
Communicating all of this with us allows us to be prepared for your pets in a moment's notice.  It also tells us that no matter how busy we are, you are relying on us, so we are already making a plan to be sure your pets are fully cared for in your absence.

Can I Pre-Schedule Pet Visits for When I Plan to Give Birth?
Yes!  Absolutely!  We know that a lot of expected moms have a birth plan that includes an induction date or date for their C-Section.  If you already know these dates, you may absolutely set up visits in anticipation of that date, when you plan to leave for the hospital, if someone will be home in the evenings or for when you will be home with your new bundle of joy!
Be sure to include in the notes that your delivery is scheduled during these visits so that we know that if we have questions, we may not expect timely responses and so that we can be flexible (because even with plans, things do not already go according to plan!).  It just allows us to make room for flexibility in the event things change.
After I Give Birth Can My Pet Sitter Keep Helping?
We would love to!  A lot changes when you bring a new baby home!  From lack of sleep to diaper changes and attending to baby's every need.  We know it can be overwhelming, so we are happy to come in, scoop litter boxes, feed or medicate your pets on schedule or even just take your dog out for a walk to get some of their zoomies out!  You can set these up in advance, or, if you realize once you are home that you need us, just let us know!  Either book through our portal, shoot us a message or give us a call!  We are happy to help short term or long term!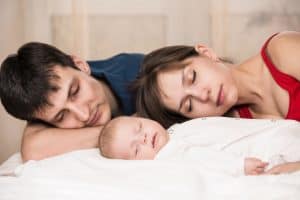 Here at Fur Services Fur Pets, one of our cornerstone philosophies is that 'life happens.'  It happens to all of us and because of that, we always try to maintain as much flexibility for you and your pets as possible.  We are thrilled to be there for you and your pets when you are about to give birth, so don't hesitate to contact us for whatever pet needs you may have!  We hope this blog about hiring a pet sitter when you are about to give birth was helpful!  Any questions?  Just ask!
Schedule Fur Services Fur Pets now through our client portal (if you already have an account).  Ready to get set up as a new client?  Contact Us!
Curious about hiring a Pet Sitter?  Check out our Guide to Hiring a Pet Sitter…or How Much Does a Pet Sitter Cost.  We share why its important to hire a professional in this blog.