With New Year's Eve just around the corner, many of us are already starting our resolution list. The classics never get old. We will aspire to lose weight, to make time for friends and family, and to be more "present"- whatever that means. We have a lot better chance of achieving our goals if we have others on our team. Well, our pets are happy to report for duty as our individual mascots. We can make several great resolutions that will incorporate our furry loved ones:
1. Live Healthier
Dieting and exercising are difficult. It is all too easy to blow it off mid-way into January because of the hustle of our daily lives. Work, errands, family-they all demand our attention. It's difficult to find time for ourselves, even if it's for a healthy reason. It might be helpful to incorporate our pets into our goals. Being on a team is motivating.
Let their motivation push you past the challenges. Exercising can be lonely. Take your pet to jog with you, just be mindful of the weather. It's easy to lose count of how many treats"fall off the table". Keep a food log for you and your pet. Look for leisure activities that allow you and your pets to stay active.
2. Schedule Quality Time
The holidays are a great time to catch up with friends and family. Unfortunately, life picks right back up after January 1st. If we're not careful, it could be the next holiday season before we see friends and family again. Schedule time on your calendar to go on a trip with your pet. Go somewhere you've never been. Make memories throughout the year so that there will be plenty to look back on during the next holiday season.
3. Charitable Acts
It is the season for random acts of kindness. Why not carry that spirit of giving on into the new year? Consider getting your pet certified as a therapy animal. Dropping in on people in the hospital with your furry loved ones will brighten their day. You and your pet will leave with such a feeling of fulfillment. Everyone will smile for weeks.
4. Try Something New
Pets are great sidekicks. They think every idea we have is excellent and always want to go on a new adventure. Try doing a web search for local pet friendly activities. Even if you don't have other humans to go with, it will be a great opportunity for you and your pet to socialize. Just make sure your pet is used to being around other animals.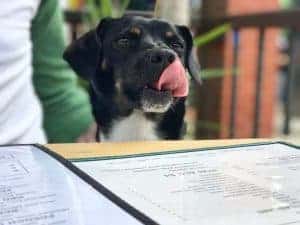 5. Improve Your Style
If there is one thing we can all agree on, it's that sweatpants are amazing. Although, sometimes it can be nice to step it up when we hit the town. We should dress to impress-ourselves and our loved ones. Look into getting some new threads for you and your pet. Together you and your fur babies will be turning heads.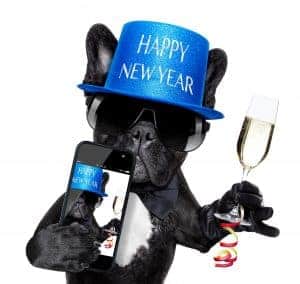 Fur Services Fur Pets believes you and your loved ones are capable of achieving anything. This New Year, lets team up with our furry family to make 2019 the best year yet. Continue to follow our blog for great ideas on how to start the year off right with your pets.