Around 2005 Jessica started learning about the pet food industry and pet food in general.  Did you know it is COMPLETELY unregulated?  Since then, Jessica and Chris have been on a mission to source the very best food for their pets.  This leads me to why we choose Muenster Pet Food as our primary source of food for our dog, our cats' dry food (they are working on wet food!), the treats we use for our team and the supplements we use for our dog!  (Be sure to look for the coupon code at the bottom to save some money on your first order!)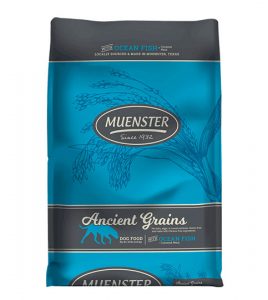 First and foremost, you probably know by now, we always choose Local, Small, Family-Owned businesses whenever possible!  Muenster was founded in 1932 by one family who has passed it down from generation to generation.  Currently two brothers (Mitch & Chad) own and operate the business.
Secondly, we want a company that knows their ingredients and where they come from.  Muenster uses ALL U.S. sourced ingredients for all of their products.  The grains are sourced from local Texas farmers that Muenster has been working with for decades.  The beef is from Texas.  All their other protein comes from the Red River States (Texas, Oklahoma, Arkansas and Louisiana).  That means ALL of their ingredients are far closer than "local" by industry standards!  (Did you know the average distance human food travels from farm to plate is 1500 miles!  This is far, far closer than that!)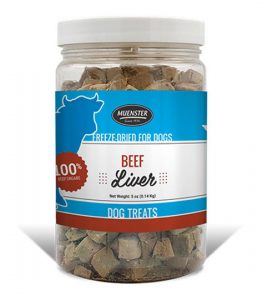 Third, we want a company that doesn't outsource their products.  A lot of small pet food companies control as much as they can in the sourcing of materials, but due to costs of starting up a manufacturing facility – they end up outsourcing the actual manufacturing, packaging and shipping to a third party, larger manufacturing plant.  When you have TOP QUALITY food manufactured in the same facility as LOW Quality Food, you tend to end up with recalls and inconsistent results.
Muenster controls their process from source (because they know where everything comes from) to shipment.  Their Mill, Freeze Dried Plants and Warehouse are all in Muenster (a one stop-light town about an hour from Savannah, Texas).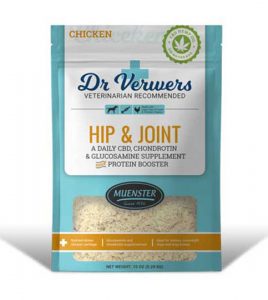 Which brings us to our fourth desire.  A company that values their employees and customers as if they were an extension of their own family.  Over the holidays we received a thank you note from Muenster thanking us for our business in 2020.  It thanked us on behalf of the 65 Munester-ites that work (and rely on) Muenster Milling to support their families.  In a year when many small businesses laid off their workforce, reduced hours or closed all together, Muenster Milling grew!
Founded in 1932 originally as a flour meal, then dairy feed meal, and after that livestock and exotic food
Around 1990 started making pet foods
Passed down through the family and currently owned and operated by brothers Chad & Mitch
All Ingredients sourced in U.S. in all foods
All grains sourced locally (and have been working with the local farmers for decades)
All beef is Texas sourced
All other protein is sourced around Red River States (Texas, Louisiana, Oklahoma, Arkansas)
Employs 65 local Muenster residents
Mill, Freeze Dried Plants and Warehouse all in Muenster
Completely control the process from start to finish — from manufacturer, packaging and shipping
Curious about trying Muenster Pet Food products?  Ordering on their website will get you direct shipping to your doorstep, normally within a couple/few days!  Try out their products and take advantage of the coupon codes below:
MILAM35:  Save 30% off your first order (up to $100 in savings)
MILAM55:  Save 55% off your first custom food order (up to $100 in savings)
Thanks for reading!  Are there any other products you are on the fence with and want us to check out for you?  Let us know in the comments!
Interested in the services we offer?  We offer full service Dog Walking, Pet Sitting, Cat Sitting and Overnight Care.  Just need potty breaks while you are working from home or away for the day?  Check out our Mid-Day Potty & Play Breaks!